< Back to My Blog
March 21, 2017 1:36 am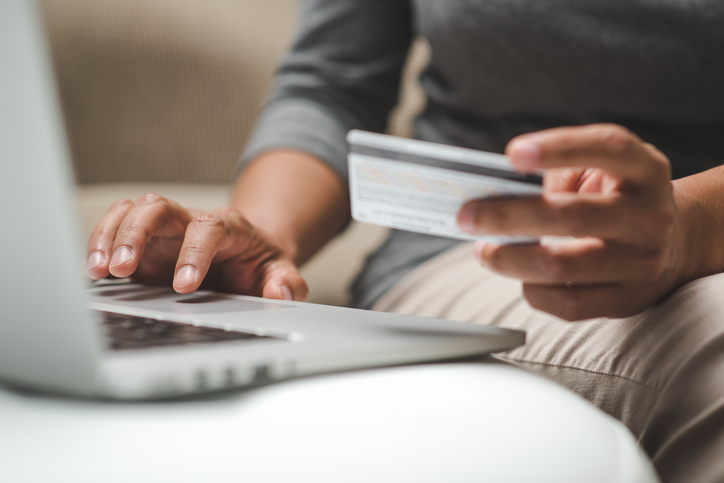 Online shopping has grown by leaps and bounds. In fact, according to recent Pew Research, eight in 10 Americans are now shopping online - that's 79 percent of U.S. consumers who shop on the web or their phones, up from just 22 percent back in 2000.
However, despite the amazing level of convenience, there are important risks involved when shopping online. According to the Connecticut Better Business Bureau (BBB), the risk often involves the sale of "gray market" goods. The gray market consists of popular merchandise manufactured for export, and then re-imported to the U.S. to be sold for less than current market prices. This often means products with no warranty and items not manufactured according to U.S. regulatory standards.
Fortunately, there are ways to minimize that risk and nab a great deal. The BBB offers the following five tips to protect yourself when making an online purchase through an unfamiliar website:
Research the seller.
If you are not familiar with a website, check it out with the BBB. If you buy through an auction site, check the seller's rating and customer reviews.
Ask the seller about the merchandise.
Sellers are obliged to tell you if they are selling gray market goods. Most states require sellers to disclose when an item is not covered by a valid U.S. warranty, as is the case with gray market merchandise.
Carefully inspect the merchandise
and make sure it is in working order. Gray market goods may not be factory-fresh, having gone through the hands of several third parties. Check to see whether the manual and other printed material is in English.
Where can it be repaired?
Since gray market merchandise will most likely not be eligible for repair by the manufacturer's authorized service center, ask where you can get repairs done competently.
Pay with a credit card.
Paying with a credit card allows you to dispute the charges if the item was misrepresented online or is broken.
Taking these precautionary steps will ensure that your online shopping endeavors are not only convenient but fruitful.
Published with permission from RISMedia.